Bonsall Arts Trail is an annual curated arts trail for Derbyshire artists held in the beautiful Peak District village of Bonsall. Its inaugural event in 2020 was postponed due to the crisis, however will be back in virtual form in 2021 with almost all our artists and sponsors still on board. Each one of our artists is featured weekly as Artist of the Week. Our plan to have each artist featured in a video this year is postponed until our 2022 trail, but in the meantime we are pleased to announce that all our artists have the opportunity this year to be featured in our Bonsall Arts Trail 2021 Book. This will be available nearer the time of the trail in both hard copy (from local stockists) and downloadable.
Meanwhile there's lots more news coming up, so do visit this site every week and our Facebook and Instagram pages as we regularly update and feature the work of our artists.
With continuing thanks to our sole sponsors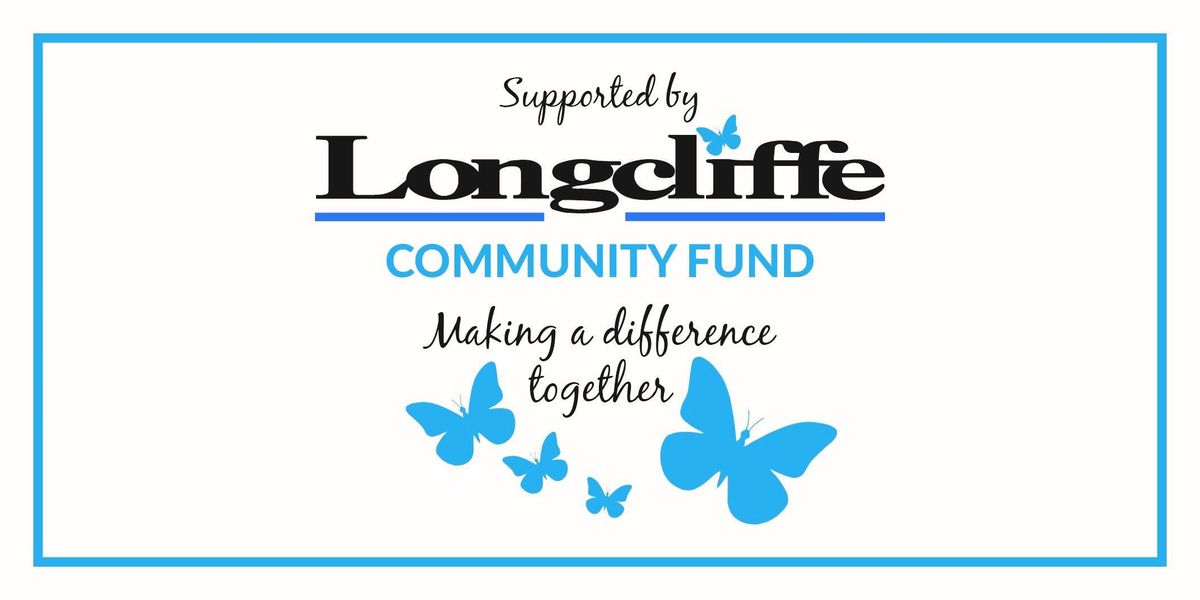 Artist of the Week – Susie Botting
As a child my earliest memories and love of clay stem from experiencing staying near Shanagarry Pottery which is still a working pottery in Southern Ireland where functional earthenware continues to be made and sold 60 years later.
As part of the Claywirks group in Wirksworth I continue to enjoy working with clay and producing functional decorative ware and hand built individual pieces.

I originally trained in Fine Art at Goldsmiths School of Art but my love of clay and its functionality drew me later on to setting up and sharing a shop and pottery in Greenwich and from there I went on to Harrow School of Art to do a 2-year Studio Pottery cours .
I had the lucky opportunity to work as an apprentice for 6 months at Aldermaston Pottery which produces Majolica domestic ware and highly decorated lustre pieces.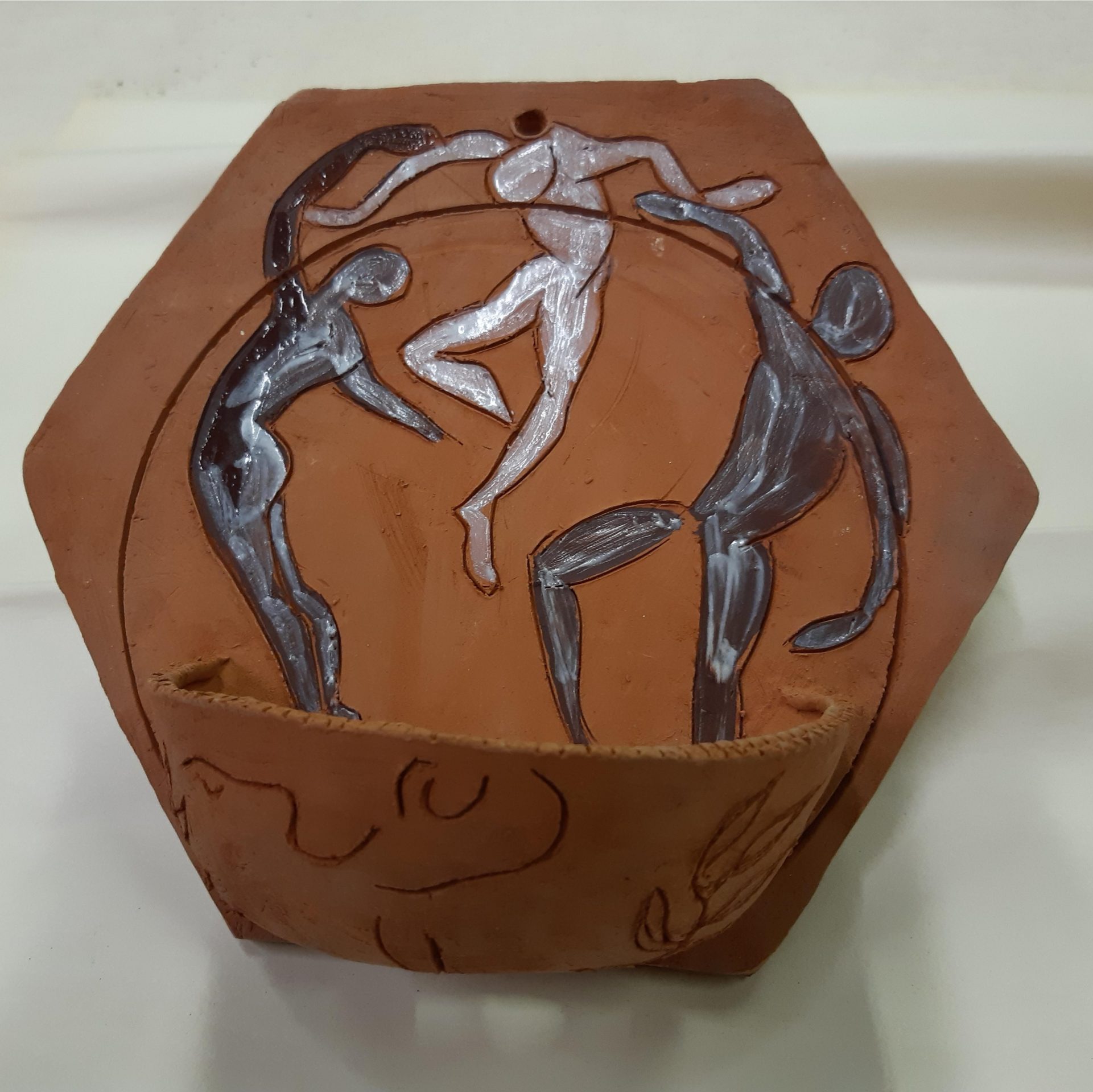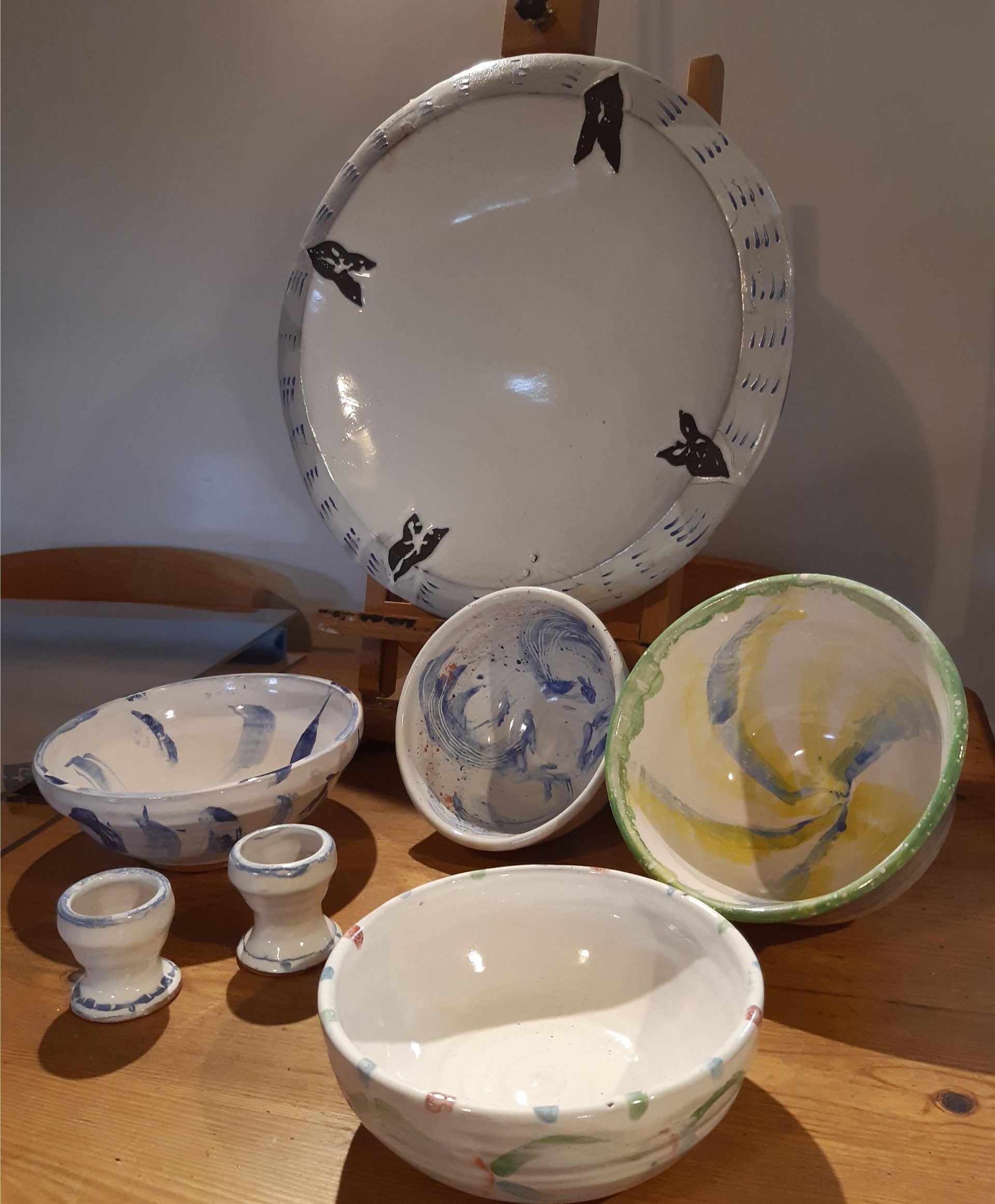 As a teacher and more recently an Art Therapist my working life has always encompassed the sharing of creativity and allowing what is within us to evolve and grow.
Now many years later I am working again with earthenware clay majolica glaze and brushwork. I love the warmth of the clay the bright colours on the white glaze and the opportunity it gives me to experiment with brush work and decoration.
My aim is to continue to throw domestic ware and to work with lustre as part of my decoration in the future and to continue with handbuilding creative pieces for gardens.